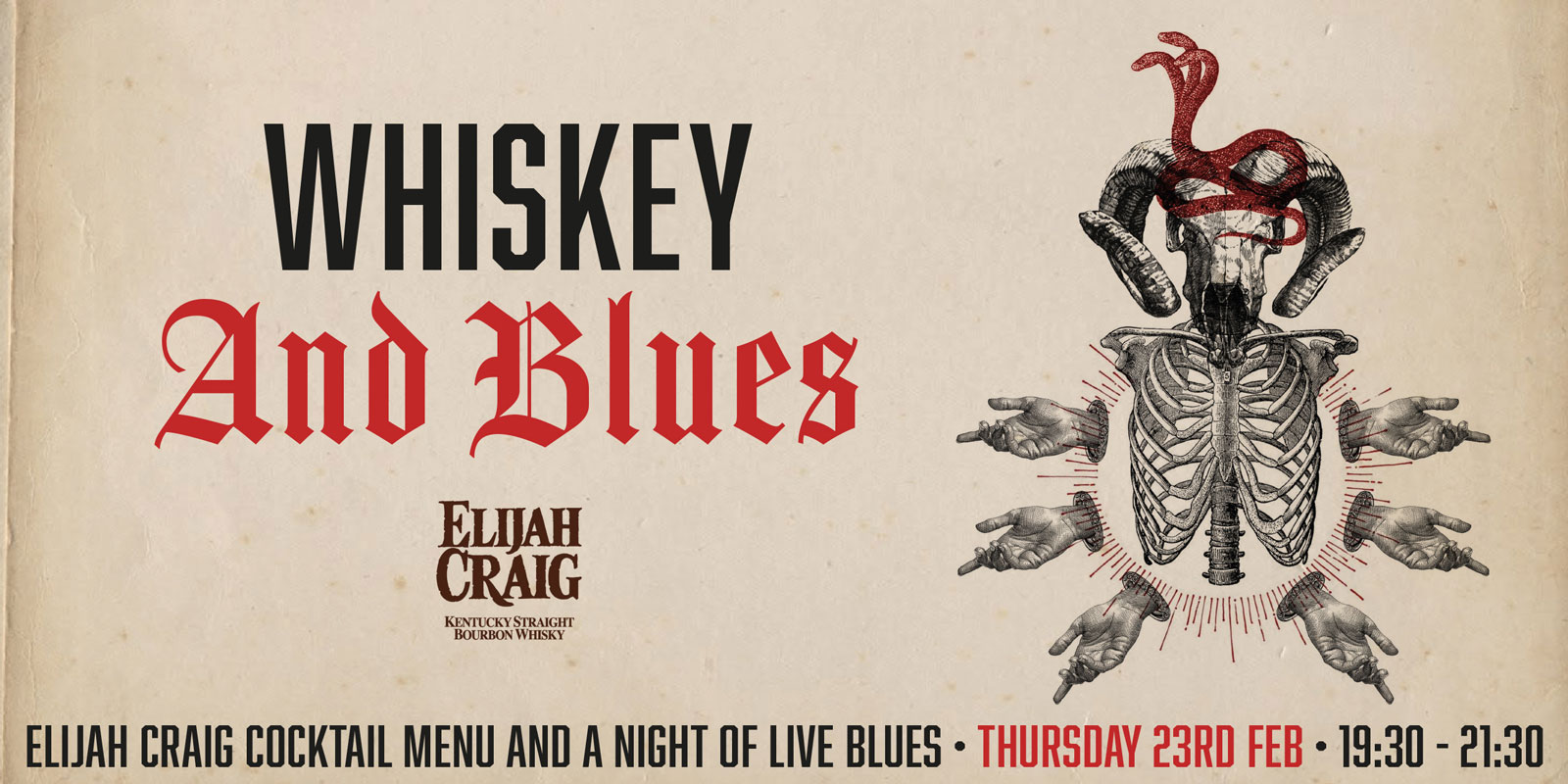 Whiskey & Blues at The Milk Thistle
Date: Thursday, 23rd February
Time: 7.30pm to 21.30pm
Price: £30
Blues and Whiskey have been lifelong partners, and on Thursday 23rd February we're bringing you a night of live music and cocktails with our inaugural Whiskey & Blues club at The Milk Thistle.
In partnership with one of our favourite whiskies, Elijah Craig, you can immerse yourself for the night in our stunning Lounge, where we'll be bringing you live blues music, paired with a specially created Elijah Craig Whiskey cocktails.
With a history going back 250 years, Elijah Craig is widely recognised as the Father of Bourbon. Here at The Milk Thistle we're huge fans of this outstanding spirit, and felt it only right to dedicate a night of music and cocktails to this very special spirit.
On the night we'll be joined by Bristol Blues trio Gitano, who'll be setting the scene with a soundtrack of classic live blues, whilst you enjoy a welcome Whiskey highball, followed by two specially created Elijah Craig cocktails. Tickets are £30 and will be in high demand due to the intimate, exclusive nature of the event, so get yours here and join us for a night of all things Blues and Whiskey on the 23rd February.