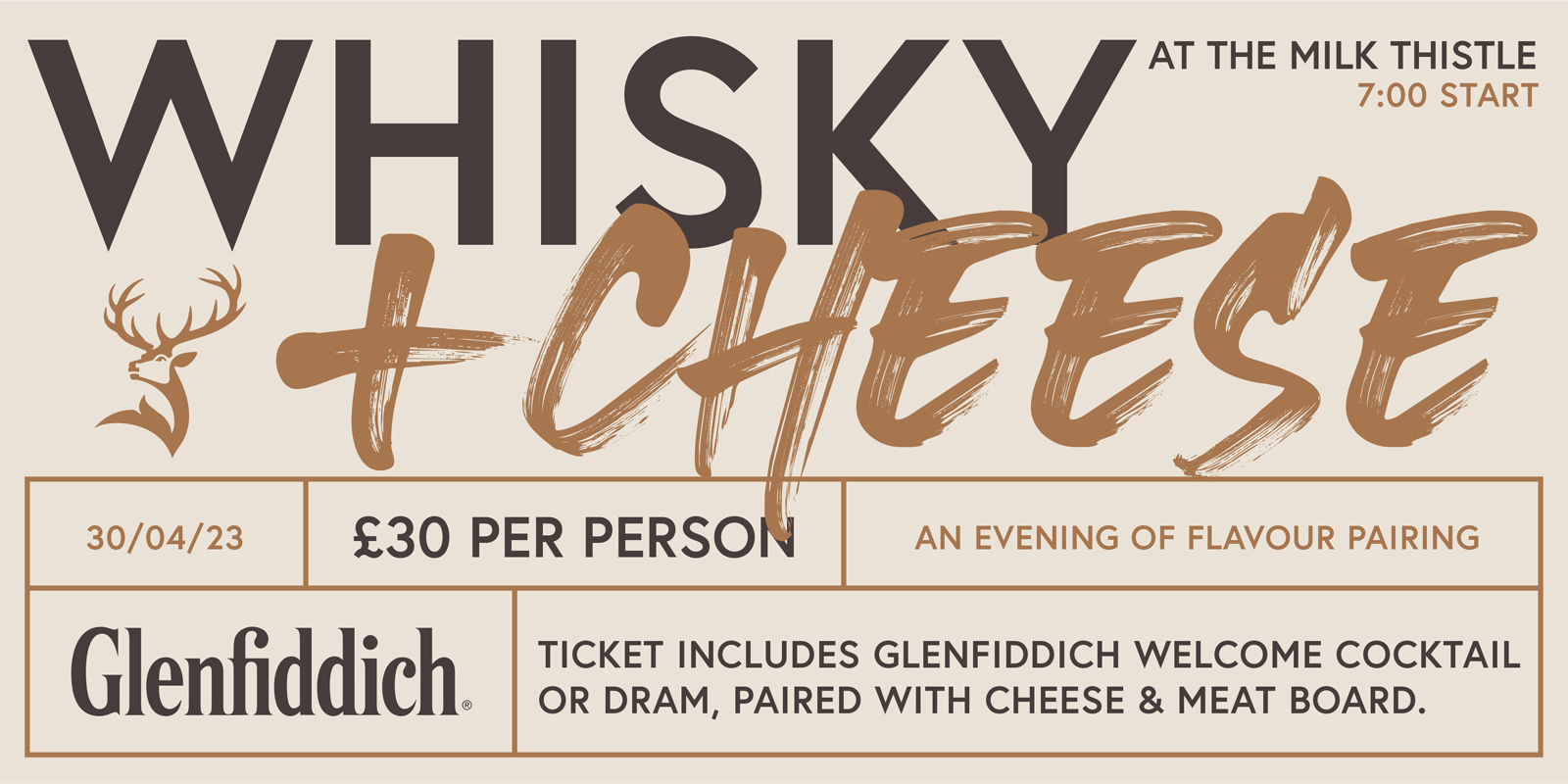 The Milk Thistle presents…Whisky and Cheese with Glenfiddich
Date: Bank Holiday Sunday, 30th April
Time: 7pm to 9.30pm & 10.30pm to 1am
Tickets £30
On Bank Holiday Sunday 30th April we'll be celebrating the perfect unison which is Whisky and Cheese, with a night of Glenfiddich Scotch and delicious cheese and charcuterie at The Milk Thistle.
From punchy blues through to crunchy cheddars, we'll be providing you with a spread of our favourite cheese to pair with Glenfiddich, all carefully chosen by our chefs at our sister restaurant, The Ox, along with some of our delicious Artisan charcuterie (vegetarian and vegan options are available), and your ticket will include a specially created welcome cocktail, showcasing the classic Scotch Whisky that is Glenfiddich.
Tickets are £30 and include an evening of live music and a welcome drink, and sold out last time, so book yours today and join us for an evening of pure escapism at The Milk Thistle on Thursday 25th May.