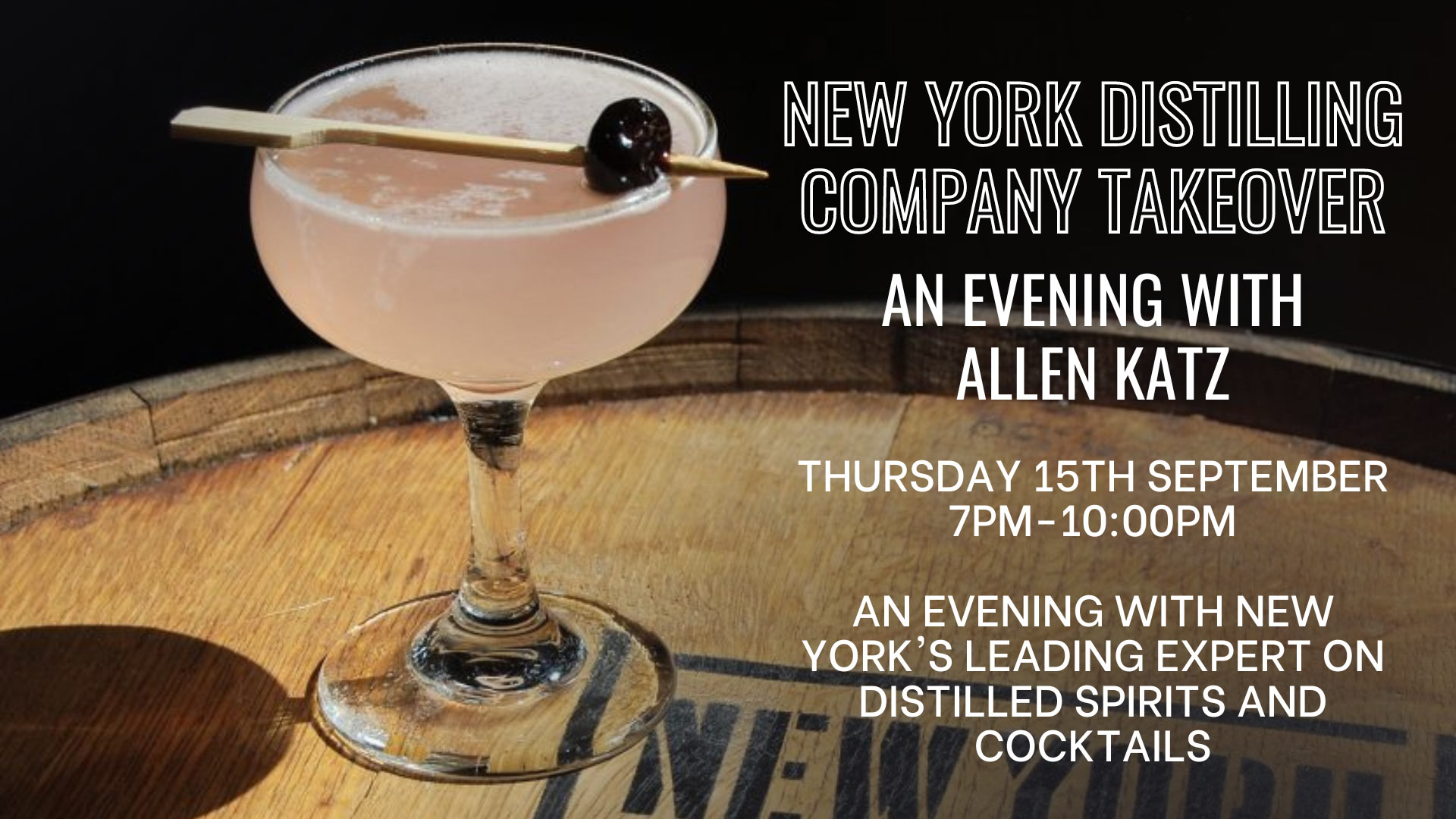 New York Distilling Company Vault Takeover at The Milk Thistle
Date: Thursday, 17th September
Time: From 7pm to 10pm
Price: FREE
On Thursday 15th September we're thrilled to be welcoming spirit trade legend and founder of New York Distilling Company, Allen Katz, to The Milk Thistle, for a very exclusive night of cocktails hosted in our Vault.
The New York Distilling Company is famed around the world, and was built on dream of a bygone Prohibition era by establishing one of the nation's premiere craft distilleries. The earliest distilleries in Brooklyn date back to the 1700's. During Prohibition there were over 50,000 illicit stills in New York City. Since Prohibition however, the ethereal perfumes of distillation have been largely absent…until now.
We will be hosting Allen for an evening of Ragtime Rye American Whisky Cocktails inspired by the story of Rye Whisky and the NYDC. Entry to the Vault is free, but places must be pre-booked. On arrival you'll be able to meet Allen and indulge in an intimate tasting of the New York Distilling Company range in our very own Whisky Vault with Allen and have the chance to discuss the story of his renowned company with the man himself. Cocktails purchased on the evening will be payable, but with only 16 spaces available for this one-off evening, we'd recommend booking your place today.