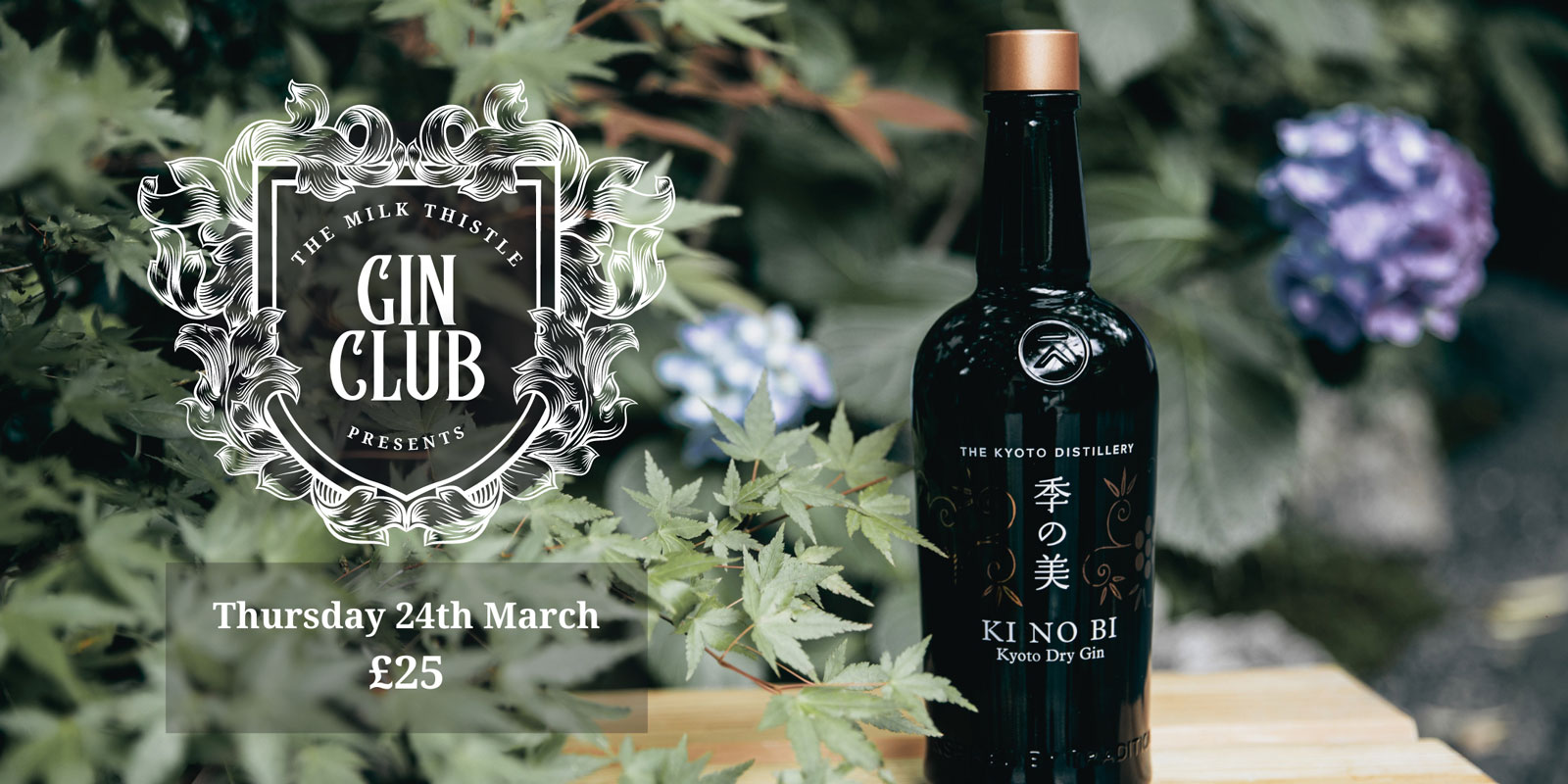 Ki No Bi Gin Club
Date: Thursday, 24th March
Time: From 7.30pm
Price: £25.00
On Thursday 24th March we'll be transporting you to the historic city of Kyoto, Japan, with the inimitable Ki No Bi Gin. Distilled in Japan's first ever dedicated Gin distillery, Ki No Bi is inspired by Kyoto's history and craftsmanship, and reflects the vision of the founders to create one of the world's finest gin. The result is a high-quality rice spirit flavoured with delicious Japanese botanicals such as yuzu, lemon, sanshō pepper, ginger and gyokuro tea.
On the night we'll be treating you to a welcome Gin & Tonic, showcasing Ki No Bi in it's most perfect serve, and you'll then be able to enjoy two specially created cocktails, expertly crafted by our Milk Thistle bartenders to really bring out the unique and unusual botanicals in the spirit. We'll be joined by Ki No Bi's brand ambassador Danny, who'll take you through the history of this beautiful Gin, and will be on hand to answer any of your questions at the end of the night.
Tickets are £25 and include a tutored tasting, welcome G&T and two cocktails and as always, are sure to sell fast. You can buy yours here.
Get your tickets by ordering below –