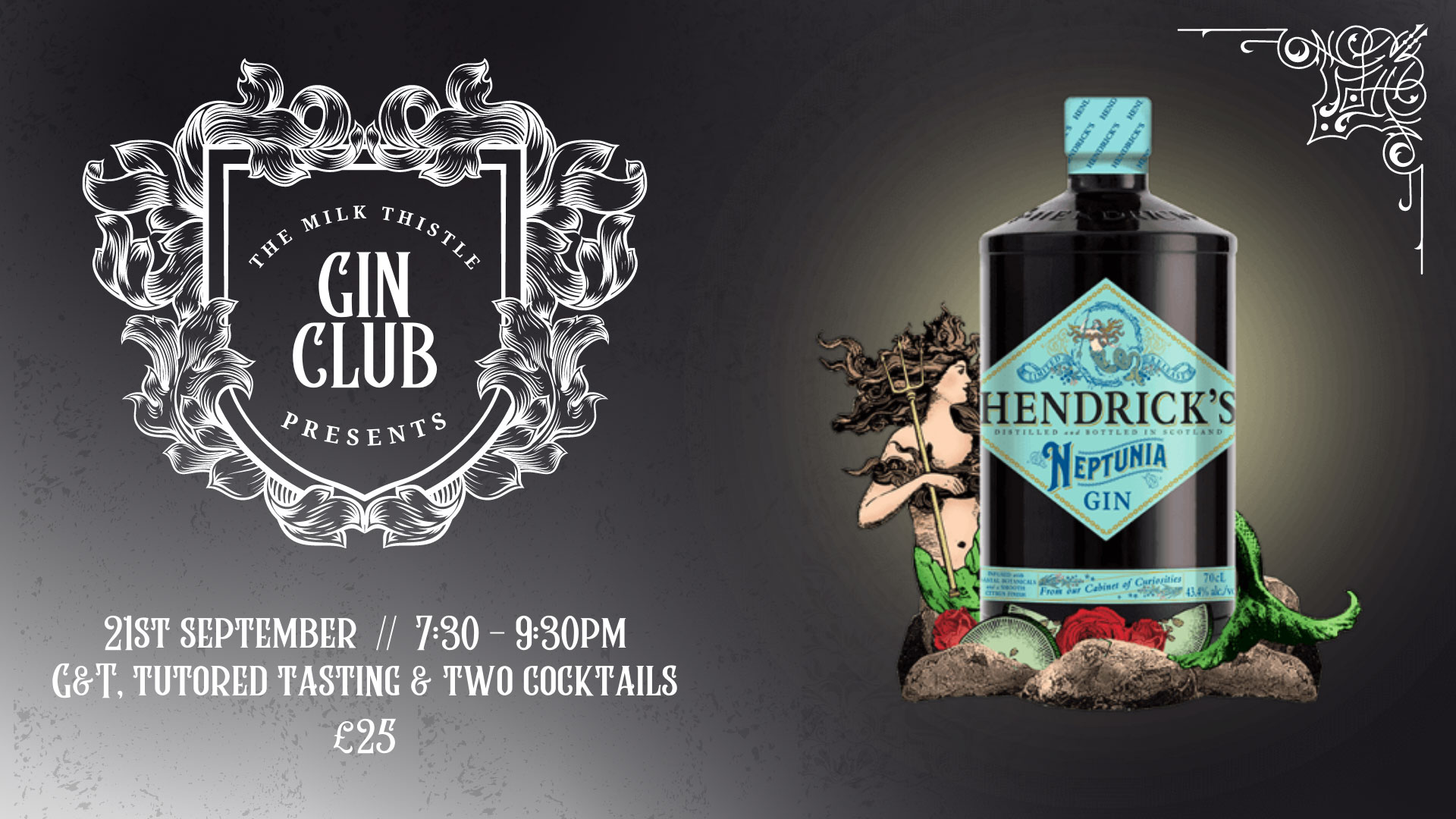 Hendrick's Neptunia Gin Club at The Milk Thistle
Date: Wednesday, 21st September
Time: From 7.30pm to 9.30pm
Price: £25.00
Join us for a night of all things Gin cocktails at The Milk Thistle on Wednesday 21st September, as we're joined by the inimitable Hendrick's Gin for our next Gin Club.
On the night we'll be joined by the team from Hendrick's, who'll be introducing you to their limited release Gin, Hendrick's Neptuina, a spectacular spirit which captures the magic of the sea, in a gin. Master Distiller Ms. Lesley Gracie's creation is as refreshing as her muse, the mighty waves that lash the Ayrshire coast. Infused with an exquisite blend of locally sourced coastal botanicals and with a remarkable smooth citrus finish.
As with all of our famous Gin Clubs, you'll be treated to a refreshing welcome G&T, before sampling two expertly made cocktails from our talented team at The Milk Thistle, showcasing Hedrick's Neptunia in its best form. You'll also learn all about the spirit, with a tutored tasting from the Hendrick's brand ambassador.
Tickets are £25 and include three cocktails and a tutored tasting , so book yours today and join us for an evening of all things gin at The Milk Thistle on Wednesday 21st September.