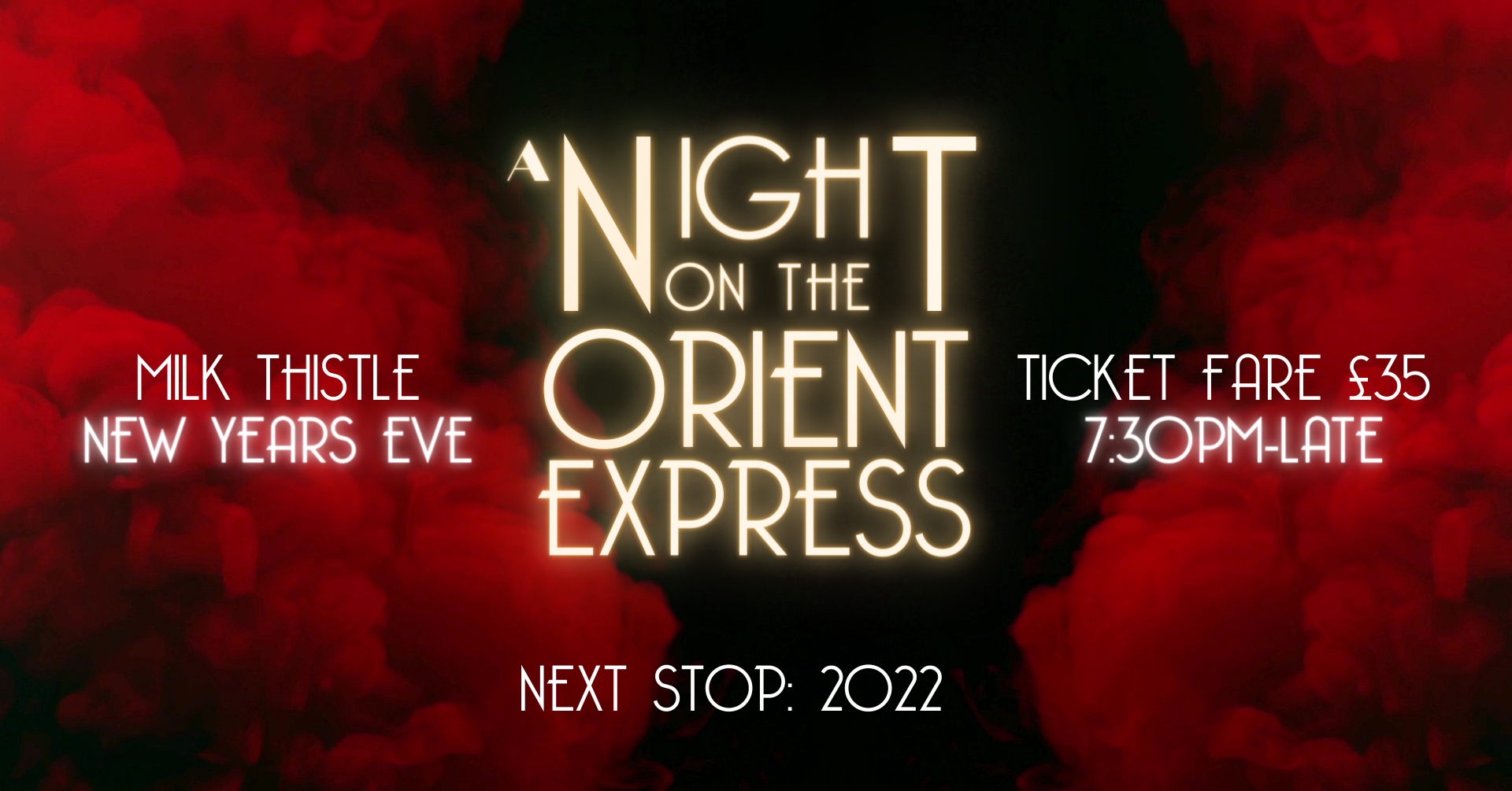 A Night on the Orient Express
Date: Friday, 31st December 2021
Time: From 7.30pm til late
Price: £35.00
This New Year's Eve let us transport you back to a bygone era, on one of the most glamorous excursions through history, with a night aboard the legendary Orient Express. Throughout the night we'll take you on a journey across Europe at the turn of the century, taking in Paris, Munich, Vienna, Budapest, Belgrade and Constantinople, all through the medium of cocktails.
But everything is not all as it seems…whilst you enjoy your cocktails aboard the train a mysterious murder has occured. Follow the clues and the performances to deduce who onboard committed the crime, or if you'd prefer, sit back and let your fellow passengers do the detective work!
Tickets to this exclusive journey will be £35 and include a welcome cocktail, a glass of fizz at midnight, roaming performances all night and a DJ to see in the New Year until the small hours, and they're bound to get booked up fast. So if you'd like to celebrate the end of 2021 with a throwback to a golden era of travel without leaving the city, you can book yours here. We look forward to welcoming you on board!
Get your tickets by ordering below –